We would like to recognize and acknowledge our partners who have been supporting and funding us throughout each year!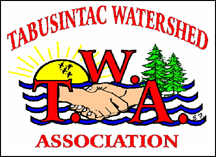 List of Partners

Esgenoôpetitj First Nation - Indigenous Traditional Elders and Land Users from Esgenoôpetitj and Tabusintac, and support from Esgenoôpetitj Leadership and community.
​
Tabusintac Watershed Association - Extensive experience protecting Tabusintac River, working closely together.
​
Miramichi River Environmental Assessment Committee - Partnered on several projects protecting and conserving aquatic life through programs such as CAMP, CABIN, Water Quality Sampling, and Eelgrass Sampling
​
EnCompass Environmental - Support through consulting
​
Department of Environment and Local Government Canada - Supporting our projects
​
Department of Fisheries and Oceans Canada - Funding our projects through AFSAR Aquatic, supporting our projects through communications
​
Department of Energy and Natural Resources Canada - Supporting our projects
​
The Greater Miramichi Regional Service Commission - Supporting our projects
​
Environment and Climate Change Canada - Funding, supporting, and guiding our projects.
​
Province of New Brunswick - Funding our projects through Environmental Trust Fund, and New Brunswick Wildlife Trust Fund
​
Healthy Coasts New Brunswick - Supporting our projects
​
Nature NB - Supporting our projects
​
Canadian Wildlife Health Cooperative - Supporting our projects
​
Acknowledgements
​
Samantha Robichaud - Creation of Esgenoôpetitj Watershed Association in 2016
​
Billie-Joe Fowler - Personally supporting the Esgenoôpetitj Watershed Association since 2016
​
Dr. Christopher Edge - Research Scientist with Natural Resources Canada – Canadian Forest Service. Chris' research aims to understanding how forest ecosystems respond to disturbance at broad spatial and long temporal scales. Research that requires, laboratory, mesocosm, and whole ecosystem experiments combined with population modelling and theoretical ecology. The ultimate goal of Chris' research is to inform sustainable forest management at the scale of landscapes.
​
​